United Maritime Law Chambers
#702, 7th Floor,
Kerala High Court Advocates Chamber Complex
Ram Mohan Palace Compound, Marine Drive, Cochin 682031, Kerala, India,
Phone : + 91 484 4047308
Mob : +91 9846639022,
Email: info@umlc.in
Other offices:
Mumbai 022 4970 4208
Chennai 044 4853 0311
Kolkata 983 0193 031

Overseas office: Hong Kong
United Maritime Law Chambers Limited
00852 6892 4734
info@umlc.hk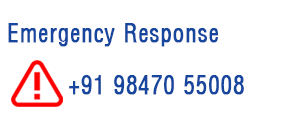 United Maritime Law Chambers (UMLC)
UNITED MARITIME LAW CHAMBERS (UMLC) is founded by two shipping and arbitration lawyers, having wide experience in handling complex legal issues. UMLC is a boutique admiralty law firm handling all wet and dry issues. Both the Partners of the firm are Governing Council members of Maritime Law Association of India, a national level organization striving to achieve uniformity in maritime law.

We advise our clients on every aspects of shipping including ship building, insurance, salvage, collision, oil pollution, wreck removal, ship financing etc. Our clients range from multinational companies to smaller enterprises to individuals. We also provide 24 hours emergency response service for handling crisis situations arising out of collision, piracy attack or other natural disasters.
SPECIALISATION
UMLC act on behalf of ship owners, operators, Insurers and Freight forwarders in shipping related issues. The firm offer service on both contentious and non contentious shipping matters including dispute resolution through Conciliation, Mediation, Arbitration and litigation. Our expertise includes contentious and non contentious work under all types of Charterparty, Bills of lading, disputes arising out of collision, salvage, general average, pollution, P & I insurance, cargo claims, demmurage, arrest/ release of vessel, freezing injunctions, P & I Club representation etc.
TRAINING
Our training scheme is designed to give fresh graduates an opportunity to know more about the firm and its area of practice. During the training period, the trainee will be attached to a partner and will be expected to work closely with him. The opportunity for a trainee will start with hands on experience on resolving complex legal issues besides attending Court hearings, meeting with clients, doing legal research and legal drafting.